Oops! This deal has gone sour 😔. To avoid losing out on future fab finds, why not sign up for our newsletter, get our chrome extension, and join our exclusive Facebook crew? Stay ahead of the game and never miss another amazing steal!
Create your surveys in minutes.
Build custom surveys by using various types of fields for your surveys.
Reach your audience on every device.
Run online surveys on your audience in minutes.
View results graphically and in real-time.
Visualize response trends with customizable reports.
Make informed decisions using survey feedback.
What was included in this deal?
Lifetime access to this deal for $12 only.

$12
100% money back guarantee ( within 30 days )
Unlimited Surveys Per Month
Unlimited Survey Questions
Unlimited Survey Steps
Survey Statistics Provided
Specific Survey Designs Available
Export Responses Allowed
Do not miss a single deal. Get best of the Startup tech deals on one single page. Click the button below to explore best deals right now.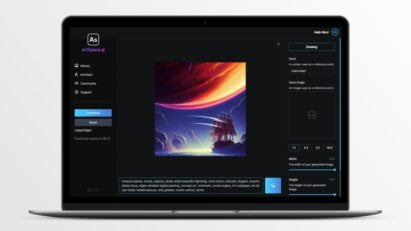 ArtSpace is a stellar evolution of creativity. With ArtSpace.ai, you can draw mind-blowing art from…