Oops! This deal has gone sour 😔. To avoid losing out on future fab finds, why not sign up for our newsletter, get our chrome extension, and join our exclusive Facebook crew? Stay ahead of the game and never miss another amazing steal!
Members can sign-up for free with no commission deduction.
A growing platform and community with an exciting roadmap.
Expert freelancers can acquire clients in less than 180 seconds.
Payments are sent in 60 minutes.
What was included in this deal?
Lifetime access to this deal for $19 only.

$19.00
0% Commission
60 Minute Payouts
Single Expertise
Switch Expertise
Do not miss a single deal. Get best of the Best Black Friday Startup tech deals on one single page. Click the button below to explore Black Friday Dealbox right now.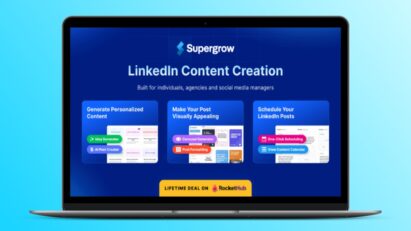 Supercharge your LinkedIn profile with Supergrow. The end-to-end solution for AI content ideation, content creation,…