Oops! This deal has gone sour 😔. To avoid losing out on future fab finds, why not sign up for our newsletter, get our chrome extension, and join our exclusive Facebook crew? Stay ahead of the game and never miss another amazing steal!
Build engagement and remote morale with Trivia's suite of quizzes and games right inside Slack & Microsoft Teams.
Compete with your team to top quiz leaderboards, earn bragging rights, participate in real-time challenges, and bring back the good old office banter.
Trivia is a quick, easy to deploy, and engaging quizzes tool with quizzes, games, puzzles, and morel which is now used in Slack and Microsoft Teams to bring your team closer.
With 28K+ fun and quick to launch quizzes, introduce a nice 5-minute break to your busy workday and engage with your teams, better. Choose from a myriad of categories to get started instantly.
What can you play with Trivia?
---
Instant Quizzes – 
28,000+ questions across 30+ categories in an MCQ quiz format.
---
(Un)popular Opinions – Vote for tons of opinions with your teammates and stir up some controversy.Conduct simple, native polls, and know your team's opinion in minutes, not through meetings.
---
Word Puzzle – Solve thousands of Word Puzzles by rearranging letters to form words.
---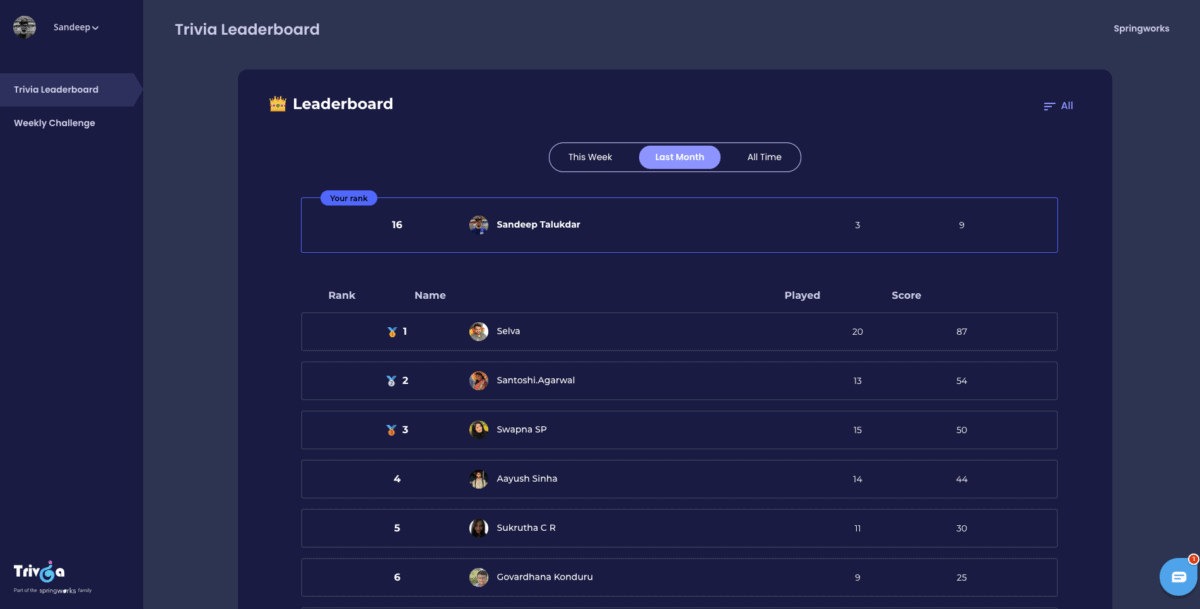 ---
Custom Quizzes – Quizzes that have personalized questions, answers, and categories of your choice.Craft customized questions and answers, launch them with Trivia. Nurture happy teams – right where your conversations happen.
---
This or That – A game where players choose between 2 options. If their choices are NOT in the majority, they're out of the game.There is no right or wrong answer. It's all about choosing the popular answer. Know your teammate's preferences better and bond with them faster.
What was included in this deal?
Lifetime access to this deal for $49 only.

$49.00
60-day money-back guarantee.
30 Total users
Unlimited Trivia Quizzes
Unlimited Games of Gotcha!
Unlimited (Un)Popular Opinions
Unlimited Word Puzzles
Workspace Leaderboard
Schedule Quizzes
Non-stackable
Do not miss a single deal. Get best of the Startup tech deals on one single page. Click the button below to explore best deals right now.
👩‍💻 Discover the future of content creation with ZimmWriter! Developed by Matt Zimmerman, ZW is…