Oops! This deal has gone sour 😔. To avoid losing out on future fab finds, why not sign up for our newsletter, get our chrome extension, and join our exclusive Facebook crew? Stay ahead of the game and never miss another amazing steal!
Booking Website: You will get a ready-to-use booking site after signup in KamuBookings.
Accept online bookings: Accept bookings from your clients using your own booking site.
Staff & Client Portal: Your Staffs & Clients will get access to their own portal.
Accept Payments: Accept Online / Offline payments from your clients.
Workflow: Look at a glance at how our system works:
Customize your appointment schedule and booking page.
Share your personal booking page with your customers & prospects.
Your customers & prospects book an available time with you.
Simplifies appointment bookings:
Create your own booking page that is branding your business: Customise and branding your business to share your booking page with a smart URL which will help you to run your business a smart way.
Accept bookings from anywhere anytime: There are no boundary for your business, Share your booking page URL using any social platform email or others to booking your services from anywhere in the world.
Connect with your customers all around the world using zoom meeting: Integrate with Zoom, So you can easily manage your Virtual Meetings and Classes right from KamuBookings.
What was included in this deal?
Lifetime access to this deal for $79 only.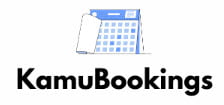 $79
🎁 Get the KamuBookings lifetime deal for $79 with the following features:
Booking Website
Accept online bookings
Staff & Client Portal
Accept Payments
Lifetime Updates
Do not miss a single deal. Get best of the Best Black Friday Startup tech deals on one single page. Click the button below to explore Black Friday Dealbox right now. 
Usermaven's web analytics product is a Google Analytics alternative that provides a real-time view of…