Oops! This deal has gone sour 😔. To avoid losing out on future fab finds, why not sign up for our newsletter, get our chrome extension, and join our exclusive Facebook crew? Stay ahead of the game and never miss another amazing steal!
Create and send sales quotes and estimates in seconds.
Send sales quotes effortlessly, in seconds, and from any device.
Offers an automated follow-up.
Helps with an increase in revenue.
What was included in this deal?
Lifetime access to this deal for $49 only.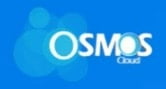 $49
60 days money-back guarantee.
🎁 Get the Osmos lifetime deal for $49 with the following features:
3 Users

Unlimited leads and clients

100 quotes per month

1000 items
Do not miss a single deal. Get best of the Best Black Friday Startup tech deals on one single page. Click the button below to explore Black Friday Dealbox right now. 
Usermaven's web analytics product is a Google Analytics alternative that provides a real-time view of…