The Modern Gothic Fonts Bundle Deal
Get lifetime access to The Modern Gothic Fonts Bundle for just $29 one-time payment.
Give your modern designs the taste of Victorian-inspired gothic fonts with this new bundle. The typefaces of this style were used quite frequently in the 19th century English typography.
Oops! This deal has gone sour 😔. To avoid losing out on future fab finds, why not sign up for our newsletter, get our chrome extension, and join our exclusive Facebook crew? Stay ahead of the game and never miss another amazing steal!
70 fonts from 34 font families
What was included in this deal?
Lifetime access to this deal for $29 only.

$29
Refunds on individual basis.
Stylistic Alternates
PUA encode
Supports Multi-Language: – English, Polish, Spanish, French, Portuguese, Italian, German, Swedish, Malay Latin, Indonesia Latin, Finnish
Do not miss a single deal. Get best of the Startup tech deals on one single page. Click the button below to explore best deals right now.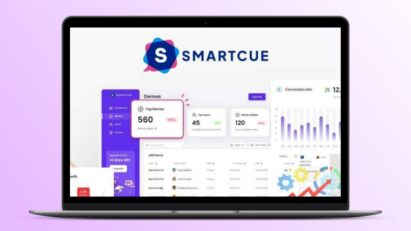 SmartCue, is your magic key to unleash an immersive experience with captivating product demonstrations, interactive…