Oops! This deal has gone sour 😔. To avoid losing out on future fab finds, why not sign up for our newsletter, get our chrome extension, and join our exclusive Facebook crew? Stay ahead of the game and never miss another amazing steal!
Prototype faster than ever with your Markdown and Javascript notes to explore your ideas
The most efficient way to run and organize your code snippets
Run code snippets and explore your ideas
Secure your files with a password to prevent others from reading your sensitive data.
What was included in this deal?
Lifetime access to this deal for $15 only.
$15
Contact AppSumo Support for refund queries
🎁 With $15 lifetime plan, you will get :
License until 5 computers

Perpetual license for current version

NotebookJS app is also offeredo
Do not miss a single deal. Get best of the Best Black Friday Startup tech deals on one single page. Click the button below to explore Black Friday Dealbox right now.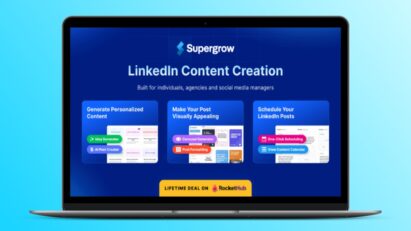 Supercharge your LinkedIn profile with Supergrow. The end-to-end solution for AI content ideation, content creation,…